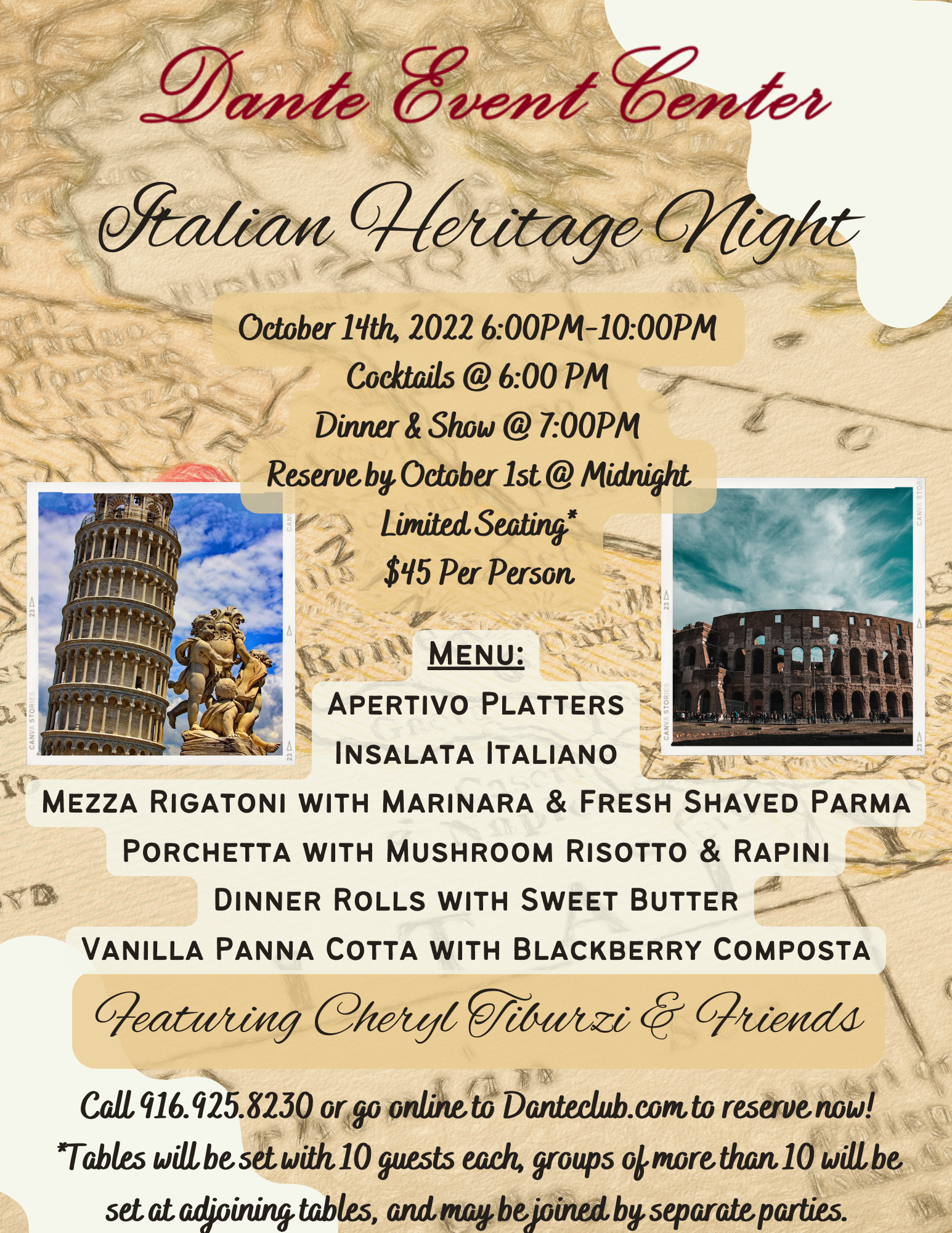 October 14, 2022 the Dante Event Center will mark the Dante Club's celebration of October as Italian Heritage Month.
An evening of drink, food and song will begin at 6 p.m. with a cocktail hour that includes apertivo platters, followed by dinner.
The traditional Italian menu will include insalata, mezza rigatoni with marinara sauce and shaved Parmesan, and porchetta with mushroom risotto and rapini. Completing the meal will be a dessert of vanilla panna cotta with blackberry composta.
Sacramento-area singer Cheryl Tiburzi and her band will provide music and entertainment during dinner and a cabaret-style show afterward. Dancing and socializing will follow.
Tiburzi has performed throughout the region, including headlining shows for a number of Italian social groups.
In the cabaret show, she plans to perform a medley of traditional Italian songs and an array of songs made popular by Italian crooners, including Frank Sinatra, Dean Martin and Tony Bennett.
Cost of the dinner and show is $45. Seating will be limited to 250 attendees.
Reservation deadline is midnight on October 1, 2022 or until sold out.

No refunds or exchanges will be made after the reservation deadline. Corkage fees apply to all events.
Select Quantity